Recruiters Who Prove Your
Jobs Are A Priority
Contract | Contract-to-Hire | Permanent
True Partnership. Real Results.
Filling specific roles ranging from executive to entry-level on a contingent basis.



Office
Support

Call
Center

Legal
Roles

Mortgage
Roles
The word "partner" should be earned.
It's hard to feel like your jobs are a priority if a recruiter…
Doesn't learn how to best represent your company
Lacks your sense of urgency
Fails to communicate consistently
Submits sub-par candidates
We believe the trust you place in a recruiter should never be taken for granted.
True Partners in Recruiting are
Proactive and Prepared
Now more than ever, there isn't time to ramp up a candidate search. You need a team who stands ready to leap into action and find the right match before the competition does.
Active Pipeline
Gain access to a deep bench of talent from the moment you submit an order. We maintain strong touchpoints with candidates to know who's truly available.
Real Relationships
Work with recruiters who take time to understand both your company and its candidates. We find alignment beyond what's printed on a resume.
One Point Of Contract
Put an end to constant onboarding with new account reps. One dedicated team supports all of your requests, and our tenured teams stay with us for years!
We know every hire you make contributes to your success.
The only way you ensure that success is through a personalized, human-first approach to consulting. That's the path CSS Professional Staffing Group has followed since our founder, Donna Pearson, set our values in place 27 years ago.
That's how we've earned national recognition from publications like Forbes, Inc., and Smart CEO. It all starts by caring deeply for the people we serve.

CSS Employer
"CSS has been an awesome partner with whom to work. The energy is contagious, and my recruiter's passion for her work is huge. She is so reliable, always follows up and follows through in a most timely manner. She has made my job so much easier knowing that I can always count on her. I have so enjoyed working with her and her team members at CSS"
CSS Employer
"I have been with many agencies and CSS PSG is by far the most productive company I have ever worked with. Goes without saying that your industry is extremely saturated, and the edge needed to effectively compete is going beyond just providing a service and actually helping your client be successful. You've done this for us, and I wanted to be sure that was known."
of our contract candidates become permanent hires.
of our permanent placements stay with their employer through their guarantee period.
of clients choose CSS as their primary partner within the first year of our relationship.





1. Put Us to the Test
There's no risk for you in our contingent services. Give our team the chance to prove its readiness for providing fast, accurate results.
2. Be the Priority
Discover a seamless hiring process led by your own dedicated team. We'll learn how to truly represent the culture, values, and vision of your company.
3. Find a Reliable Partner
Find support from a recruiting partner who never takes your trust for granted and never stops working to prove its value to your business.
In every partnership, we focus on transparency, constant communication, and education. You'll always know just where you stand and what you can do from our expert viewpoint to improve your chances of filling the role with the best possible talent.
CSS Professional Staffing Group partners with businesses nationwide to fill critical roles




Master the Hiring Market!
Keep track of recent changes in the workplace and find tips and guidance for your business in our blog!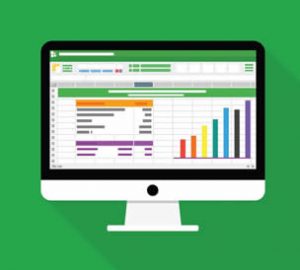 ---
Don't Pretend You Know Excel For Job Apps – Learn It!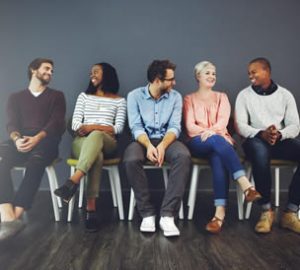 ---
How to Prepare for a Behavioral Job Interview